What is Yoga?
YOGA is union of the mind, body & soul. To achieve this union the yoga practice have to include Pranayama, Meditation along with Yoga asana. Just doing asanas (physical postures) does not create this union.


Kundalini yoga
Kundalini is the energy located at the base of the spine. Kundalini yoga when practiced regularly raises the kundalini energy from the base of the spine to the top. Raising of the Kundalini energy makes you aware of your full potential and the energy is felt uniquely by each & every one.
In Kundalini yoga classes you do a specific set of postures for a specific reason (example : aligning the spine, opening the heart chakra…}. The class structure includes yoga asanas (postures with/without pranayama ), Mantras (to focus the mind), Mudras (specific hand positions), Relaxation & Meditation (to calm the mind). Kundalini Yoga is yoga of awareness.

Vinyasa Yoga - Dharma Mittra Series I/II/III/IV (Sri Shiva Namaskara vinyasa)
The class structure has invocation, dedication, asana, relaxation , parnayama & meditation. This is much different from the regular yoga classes as each class includes parnayama & meditation. Try it & you will feel the difference.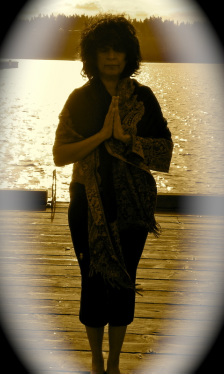 ---